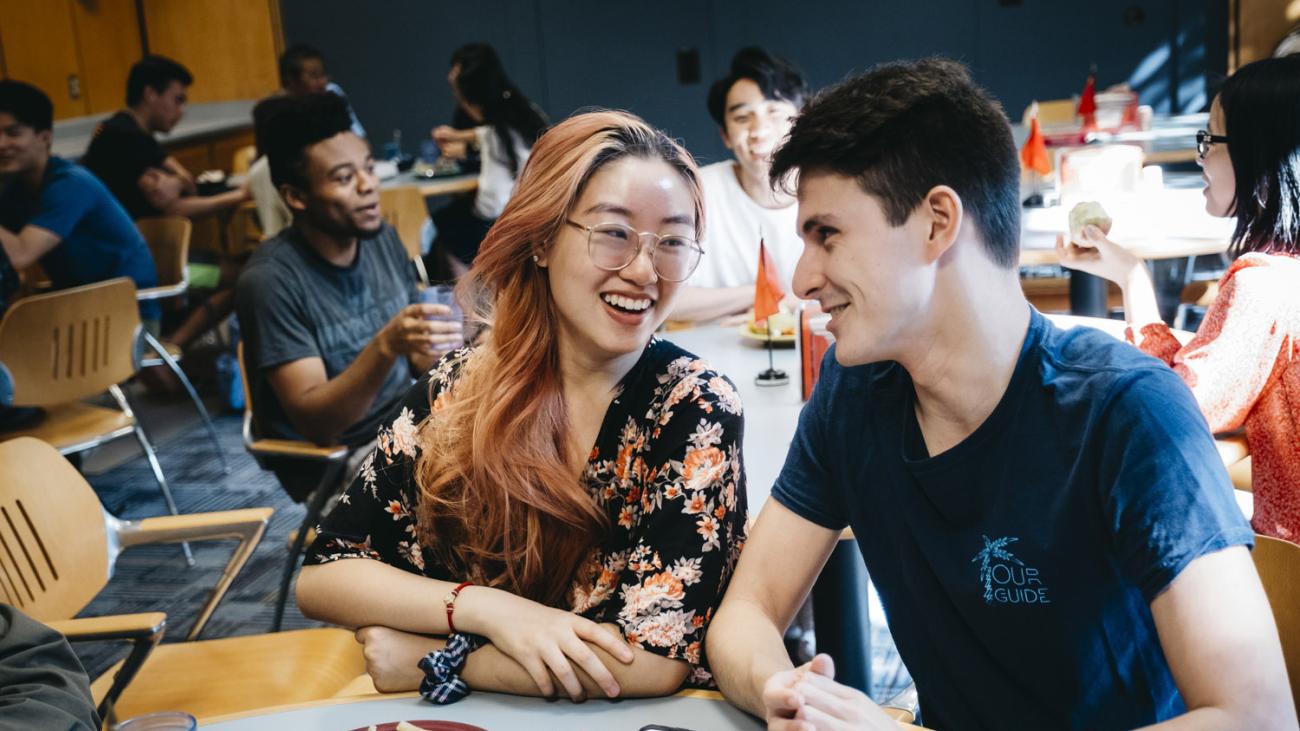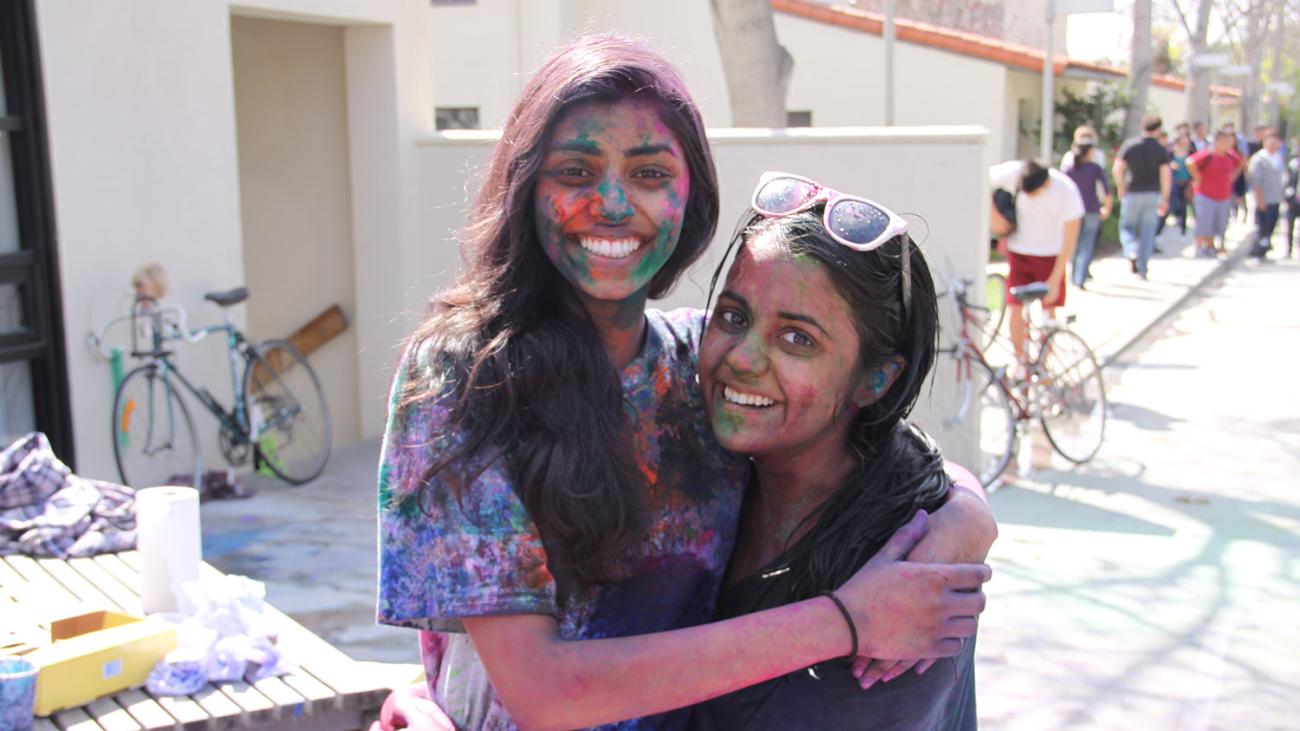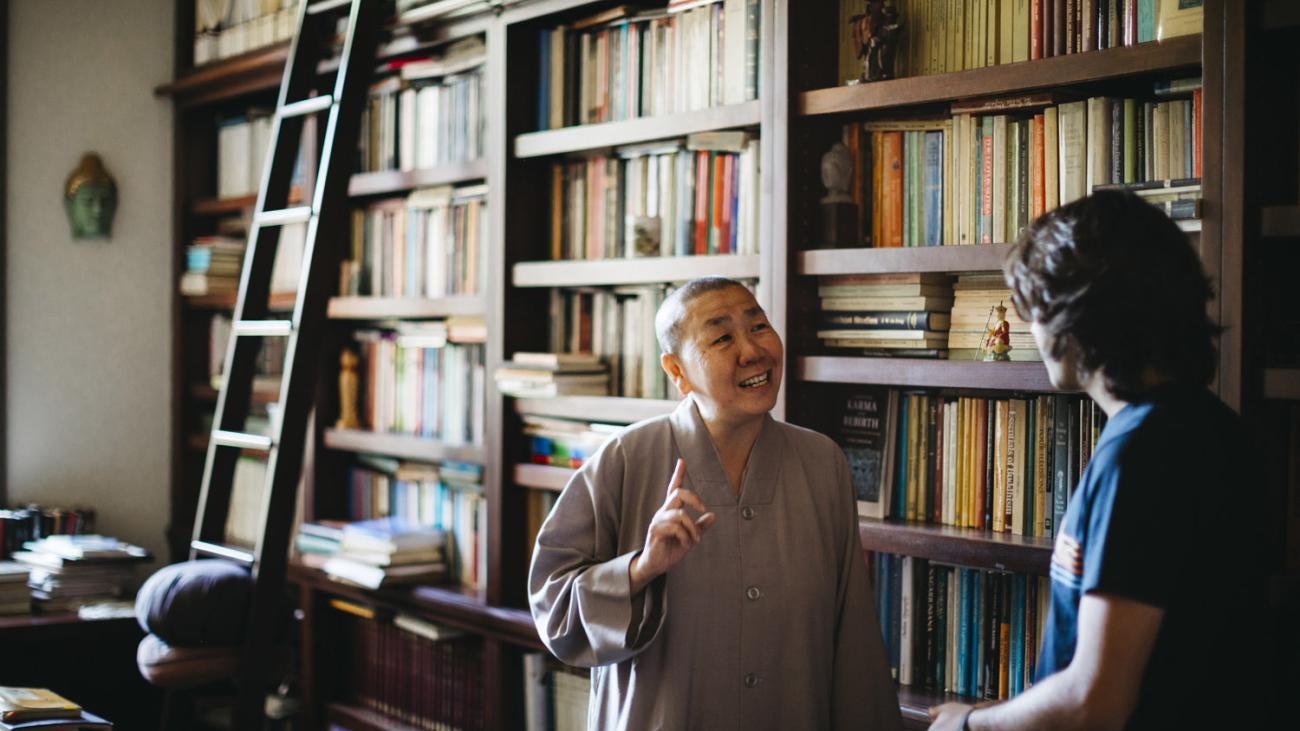 Pomona College draws students from around the world with its excellent reputation for academic and professional preparation, its resources for self-development, and the advantages of its vibrant Los Angeles-area setting. Enjoying small classes and close relationships with faculty, Pomona students can choose from 600 Pomona classes or 2,700 class options through cross-registration at any of the neighboring five Claremont–Scripps, Claremont McKenna, Harvey Mudd and Pitzer Colleges.
We welcome the vibrant cultural backgrounds of all of our students and, typically, 11 to 15% of those admitted to the first-year class each year are international students. The student body includes students from 56 countries outside of the U.S.
Academics, Research & Internships
Consistently named one of the best liberal arts colleges in the country, Pomona has a rich academic culture, with faculty providing both engaging classroom experiences and opportunities to partner on research, attend professional conferences and benefit from close advising and mentorship.
6,000+
undergraduates at
The Claremont Colleges
Being part of The Claremont Colleges (the 5Cs) means that Pomona students can take classes at the neighboring colleges and can conduct research with 5C faculty or faculty at Claremont Graduate University or Keck Graduate Institute, the graduate-school members of The Claremont Consortium. For example, Juste Simanauskaite '21, of Lithuania, completed her senior thesis with Dr. Rachita Sumbria and the members of the Sumbria Lab at the Keck Graduate Institute during her senior year at Pomona College before accepting a position as Life Science Research Professional in the Department of Neurology and Neurological Sciences at Stanford University, where she will join the Longo Lab to explore and develop small molecule therapeutic strategies that target neurodegenerative disorders.
Sampling of Recent International Student Internships
Center for Discrete Mathematics and Theoretical Computer Science
Piscataway, NJ
Language and Aging Lab
University Park, PA
Police Reform Organizing Project
New York, NY
Skyview Capital
Los Angeles, CA
Resources for International Students
The International Student Mentor Program (ISMP) is a valuable resource, providing international students with mentorship and support from their first year and beyond. Dedicated staff assist through the International Student Support Program, providing information and resources around employment, maintaining legal status, income tax information, travel, and much more.
How to Apply
Students studying outside the United States may apply using the same forms as all first-year applicants, may apply for any program (Early Decision I or II or Regular Decision), and are subject to the same application deadlines. If you are currently enrolled full time at a postsecondary institution (college or university), you must apply as a transfer applicant and should follow the same application deadlines as those for other transfer students.
All applicants to Pomona have the option to self-report standardized (ACT or SAT) test scores. Students are encouraged to decide how best to present themselves to the admissions committee and whether—or not—their standardized test results accurately reflect their academic ability and potential. Test scores are one factor among many– grades, curriculum rigor, recommendations and essay–that are considered in the application review process to assess academic preparation for Pomona. If applying from a school where English is not the primary language of instruction, applicants are required to submit scores from either the Test of English as a Foreign Language (TOEFL), the International English Language Testing System (IELTS) or the Duolingo English Test.
Visit our International Applicants' Frequently Asked Questions for more detailed information on how to apply.
Financial Aid for International Students
Any admitted student with demonstrated financial need is offered a financial aid package that meets 100% of that need. While loans are available, Pomona does not use loans to meet a student's financial need. Pomona does not provide merit or athletic scholarships but is committed to a fully need-based financial aid program. Forty-four per cent of our international students qualify for and receive need-based aid, with the average amount of aid nearly $66,000/year. Admissions is need-aware for international applicants, but we meet the full need of every admitted international student. If you are not a U.S. citizen or a permanent resident, but you will graduate from a U.S. high school, your admissions process will be need-blind and, if admitted, Pomona will meet 100% of your demonstrated financial need.
Have three minutes to spare? ⏰ Check out the MyinTuition Cost calculator to gain a better sense of what your financial aid package could look like.
Monday through Friday
9 a.m. – 5 p.m.