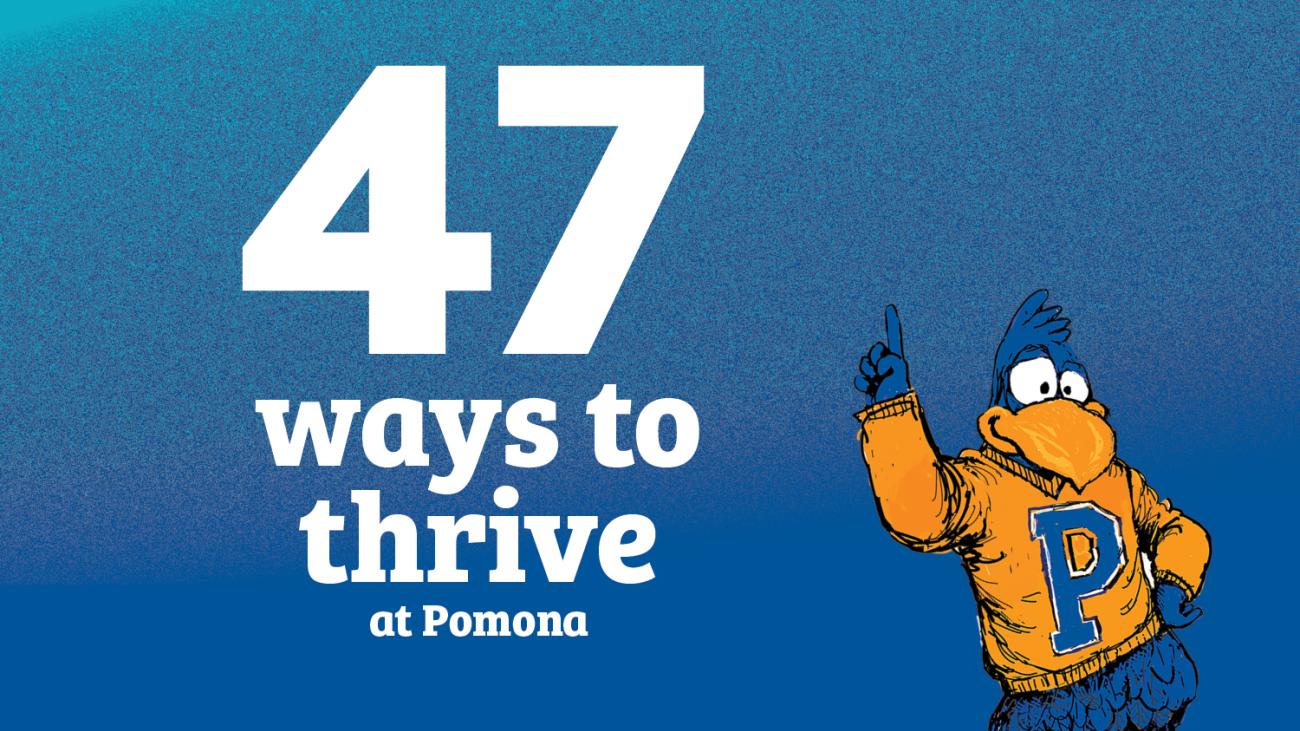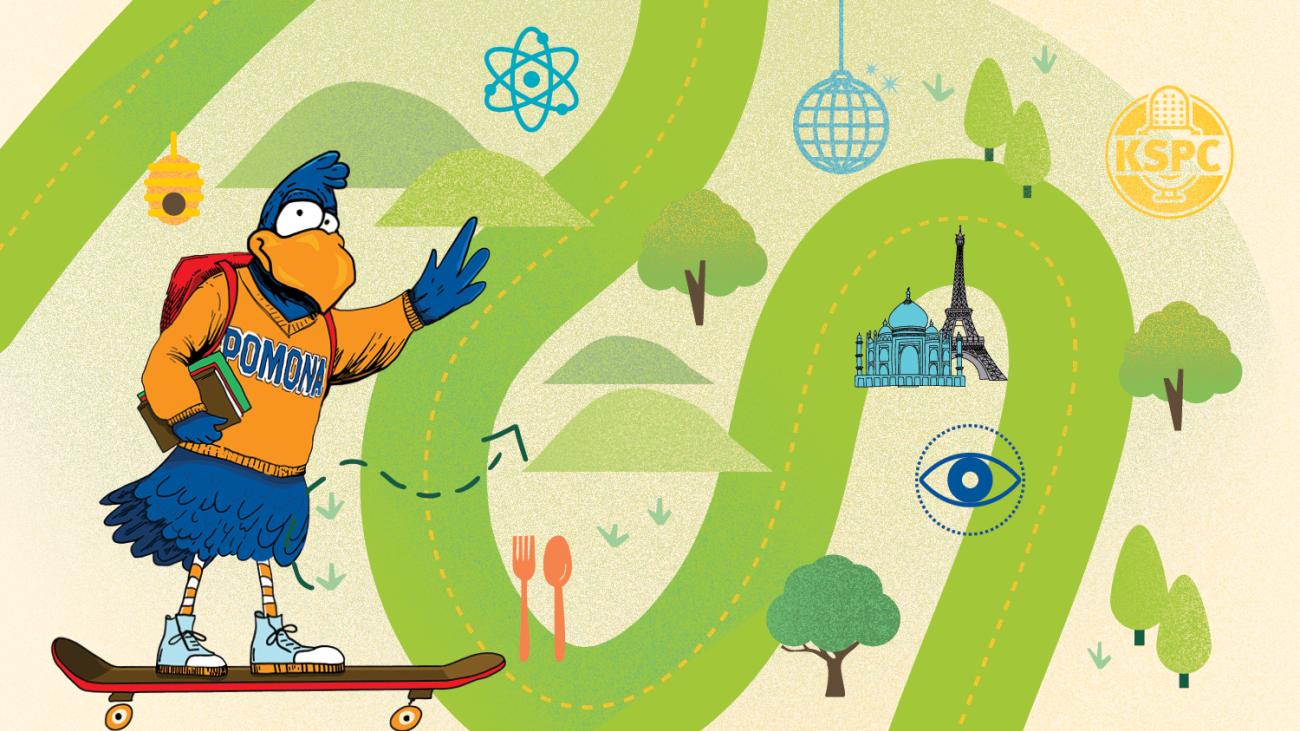 47 Ways to Thrive at Pomona
Grow your Pomona experience to its fullest by exploring these 47 ways to help you thrive during your time on campus!
Discover 47 ways to thrive at Pomona and make the most of your campus experience! As the Office of Annual Giving, we take immense pride in supporting YOU by inspiring our Sagehen community to pass the torch of generosity. When our alumni and families embrace this ethos, they not only open doors of opportunity but also contribute to the growth of exceptional campus resources, ensuring you have access to a meaningful and fulfilling academic journey. Explore the curated list below to kickstart your journey of discovery, growth and camaraderie as you embrace the myriad opportunities Pomona has to offer. Complete five items on this list before the academic year ends then email the Office of Annual Giving to receive some Pomona swag!